Just Make It Work:
An Honest Guide to Navigating the First Decade of Your Career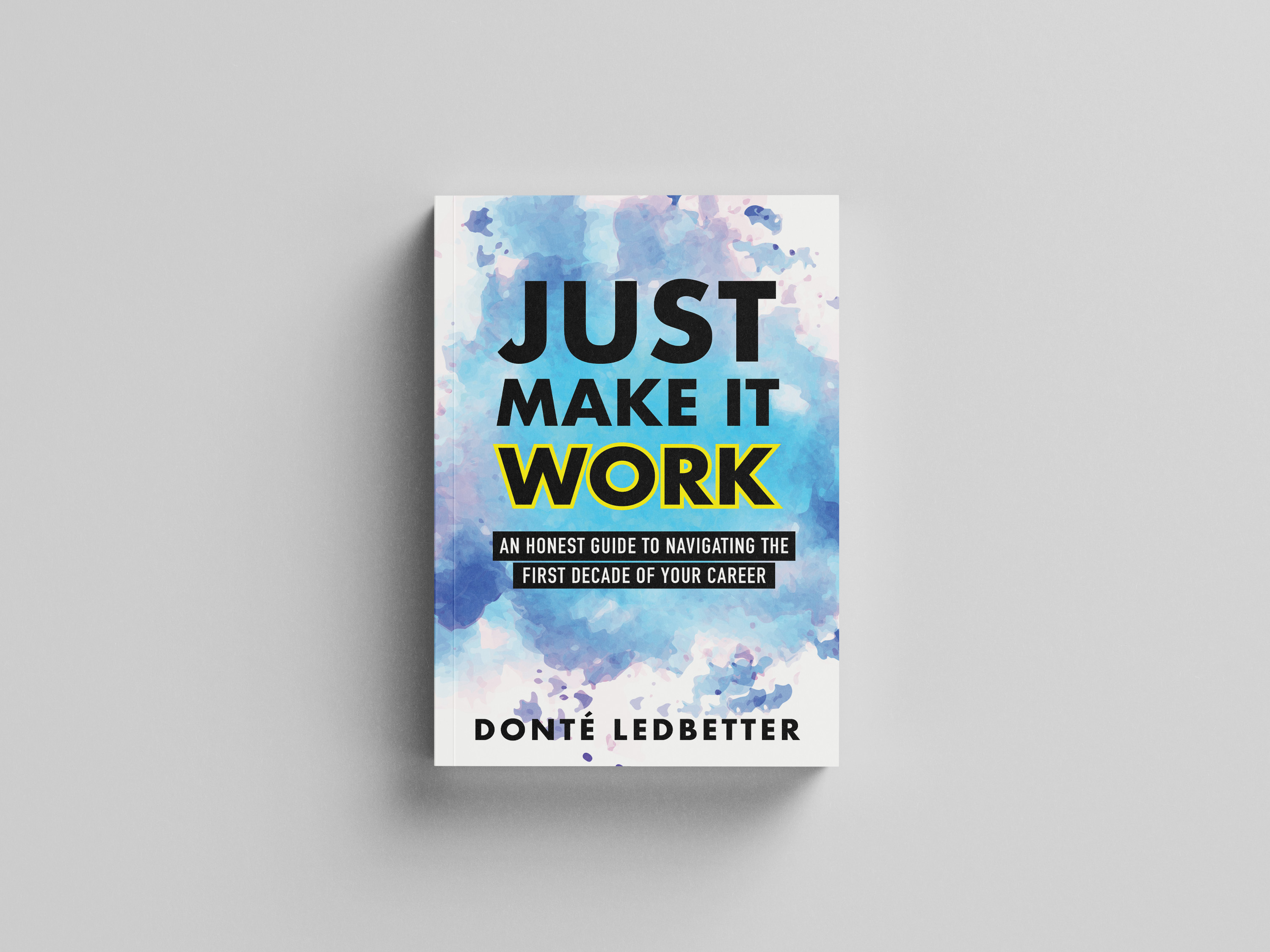 Building a successful career is harder than it should be, and sometimes standard career advice doesn't put you on the right path. Just Make It Work gives you tips, inspiration, and stories on how to unapologetically build the career you deserve within your first ten years.

Are you finding it hard to gain a rhythm when job hunting? Are you confused about how to get promoted and grow at your company? Are you struggling to overcome rejection and self-doubt in your career? Then you need to read this book.
Job Hunting
"What's most important is that you have a strategy for getting what you want and knowing how to replicate that strategy when it works. However, having a strategy doesn't mean you won't struggle. The job hunt will be tough, and sometimes you need a little luck on your side. But with perseverance, grit, and a thoughtful blueprint, you'll be luckier than the rest."
Job Growth
"If you're someone who hopes to have a leadership or managerial role, have a more prominent job title, or make more money, you need a growth plan. Achieving more than what you currently have requires strategic thinking and a roadmap of how to get to where you want to go. Without a strategy or a roadmap for career advancement, you'll find yourself stuck and left behind."
Job Performance
"The expectations for a new hire vary widely depending on the role and experience level…However, regardless of the expectation, you should have one goal as a new hire and that's to make the greatest impact that you possibly can in your first six months."
Fighting Imposter Syndrome
"Completely eradicating imposter syndrome is a career-long battle. It will continue to crop up just like the weeds in a yard. Your best weapon is your ability to be vulnerable and embrace learning, failure, criticism, and humility. Only then will you be able to keep those annoying weeds out of your yard."
Personal Branding
"Personal branding with a foundation of authoritative thoughts, ideas, opinions, and success will bring you an immense amount of opportunities to grow your career. It's not something that's required for career growth, but when you have it, and it works, it's like having a cheat code to success."
Balancing Work & Life
"When it comes to the balance of work and your personal life, it's more your job than your company's job to make sure that the balance stays even. You have to create personal standards and guidelines for yourself that'll help keep work from being a detrimental part of your life."
About the Author
Donté Ledbetter is a marketing leader and author born and raised in New York City who has spent years working for companies in the tech and mobile industries. He is on the list of "20 Black Leaders To Follow For Career Inspiration" by FindSpark.

He has spoken to audiences at Stanford University, NYU, Montclair State University, State University of New York at New Paltz, and various marketing conferences. He has also written for Elite Daily, Advertising Week, and VentureBeat. Just Make It Work is his first book. He hates peas and loves pizza.
Frequently Asked Questions
"Just make it work" is a mindset that will help you succeed in your career. This mindset gives you an edge and will inspire you to be proactive and take what you want when building your ideal career. This book gives you honest tips, inspiration, and stories on how to use the "just make it work" mindset.
Yes! Just Make It Work will teach you how to approach the job hunt, including how to apply for jobs, how to navigate interviewing and salary negotiations, and how to accelerate your success at a new job.
If you have an Amazon Kindle, you can buy the
Kindle
version. If you have a NOOK, you can buy the NOOK version through
Barnes & Noble
. Otherwise, you can download the
PDF version
for your e-reader.
The book is available in paperback format through
Barnes & Noble
and
Amazon
. There is no hardcover format at the moment.
Even though the subtitle of Just Make It Work focuses on the first 10 years of your career, most of the tips in this book applies to people of all experiences and backgrounds.